Submit your work TO NOMADIC PRESS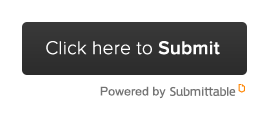 Welcome to the Nomadic Press open reading period, which runs from January 1–February 28, 2019. No submissions will be accepted outside of this period. We welcome submissions in any language, and we are extremely grateful that you are considering our press as a home for your work. Submissions accepted within this reading period will be published anywhere within the 2019–2021 timeframe.
Prior to submitting, please ensure that you are familiar with our organization's vision and mission. If you have not gotten a chance to read one of our books, please take a moment to do so.
As an independent, small press, we take our reading period very seriously and have enlisted the help of a group of highly talented writers/editors in working through the numerous submissions that we receive in this two-month period of open submissions. We feel it is important to pay them for their time, which your submission fee helps to cover. Please note that because we receive so many submissions, our selection process is quite competitive. We look forward to reading your work, and thank you again for your interest in our press.
In previous years, it has taken us an extended period of time to respond to submissions. This year, we are firmly committing to respond to all submissions by no later than April 30, 2019, two months following the closure of our reading period.
Submission Guidelines
Please note that any pre-existing formatting sent to us in your documents will likely be stripped and reworked by our designer should we decide to take on your project. Therefore, it is advisable that you submit all work in the following, simple format:
We are asking that you submit two files of your work: a .PDF and a .DOC file. We will use the former to ensure correct text placement should we accept your work.

Double-spaced (unless it is a poetry submission, of course)

Serif font (Garamond, Times New Roman). Again, fancy or over-designed fonts often get in the way of reading and are completely unnecessary.

Ensure that your last name and the page number are present the upper right-hand header of every page.

This year, we are also asking you to submit a photo. Our portrait artist will use this photo to work off of and your portrait will be placed at the back of the book with your bio should your work be accepted. Please select a photo that does not have your face obstructed, as much as possible.
Word Limits for Submissions
Full-length poetry collection: no word limit

Short-story collection: no word limit

Novel: no word limit

Children's book: no word limit

Chapbook: maximum of 90 pages or 27,000 words (@ roughly 300 words per page)
Note: photographs and illustrations are welcome in place of (or in addition to) written material, though it will be our final decision as to whether or not to include them should we decide to take on the project.
Representative published Nomadic Press authors can be found in our website store.