Adaptations by Emily Pinkerton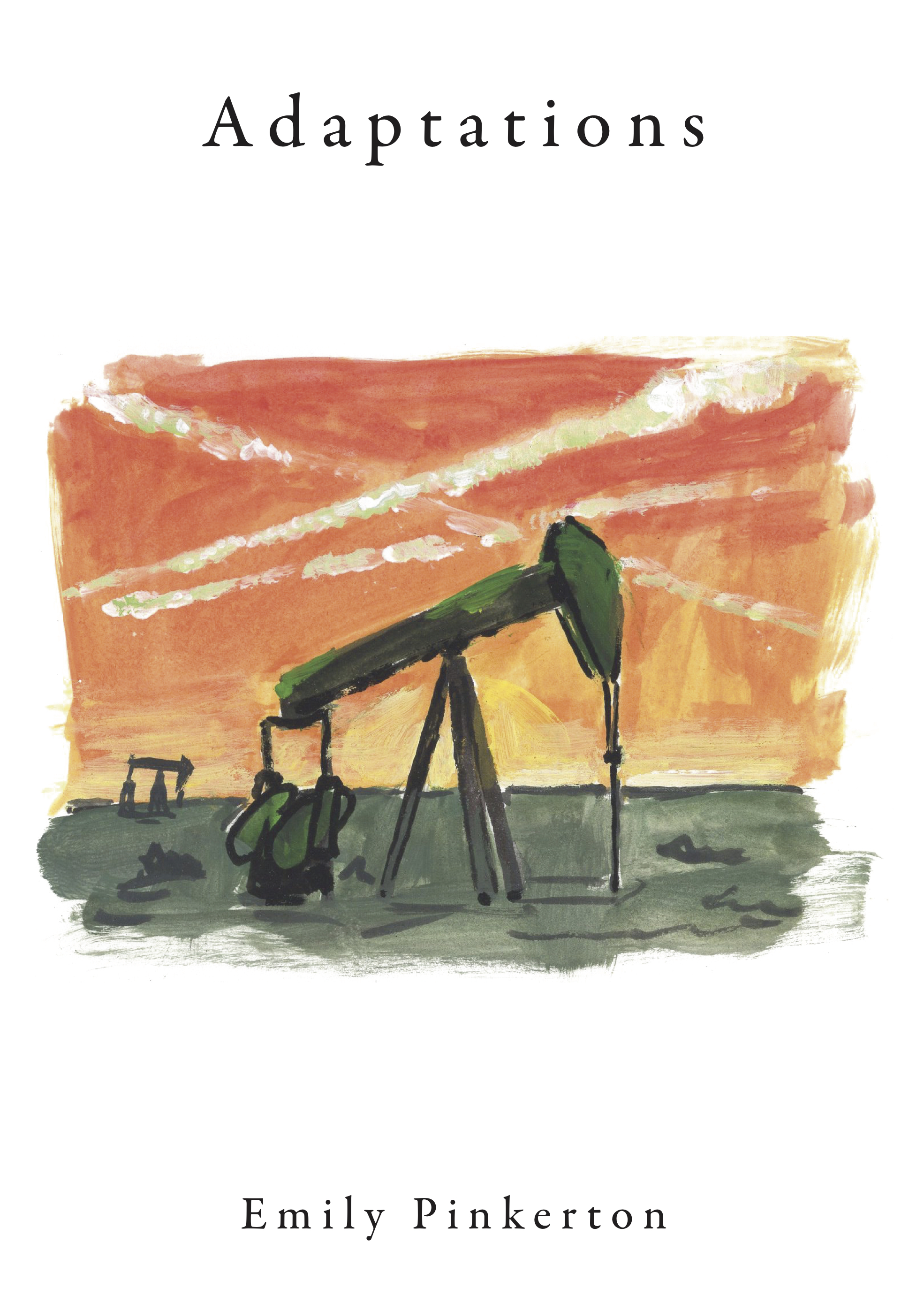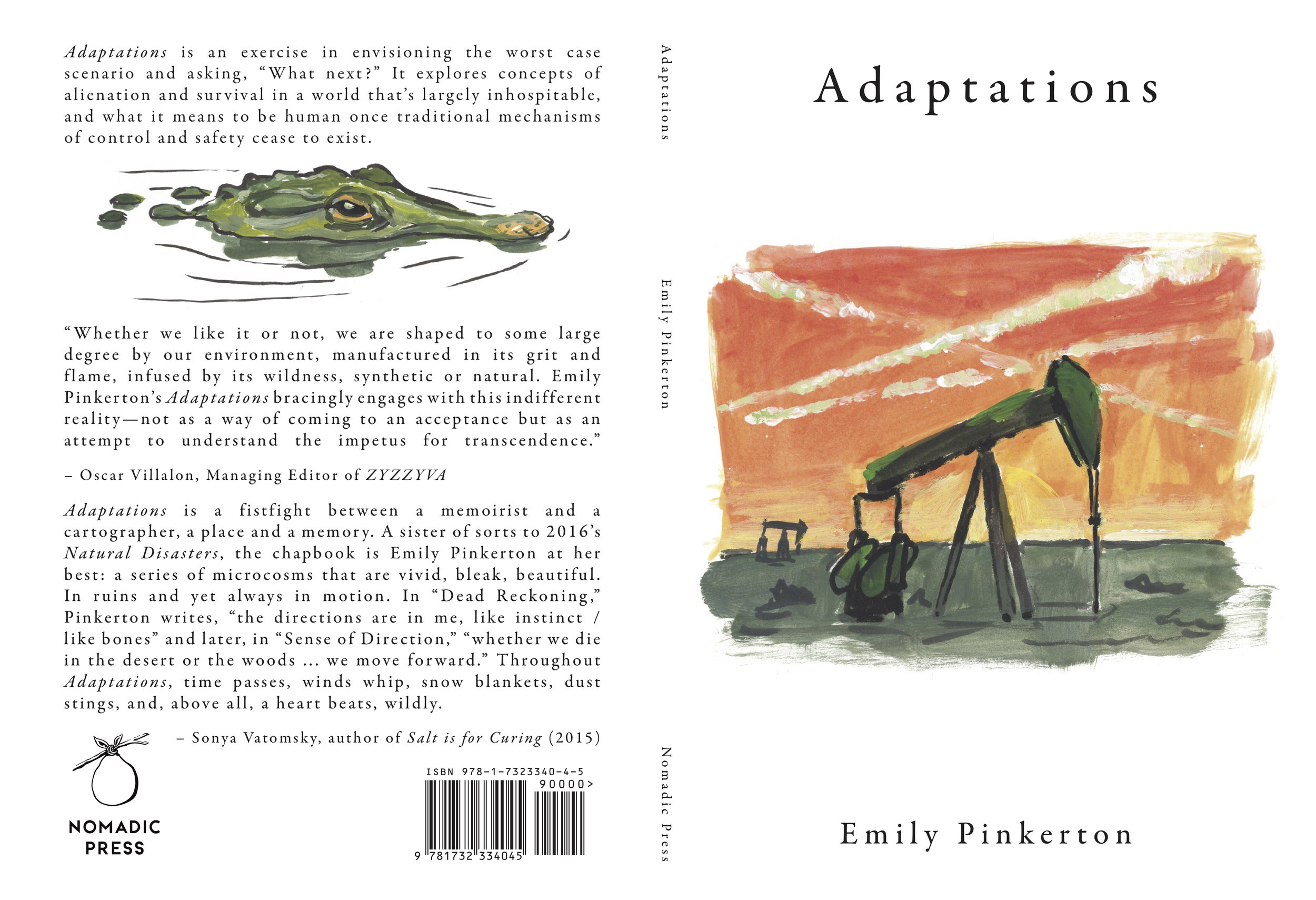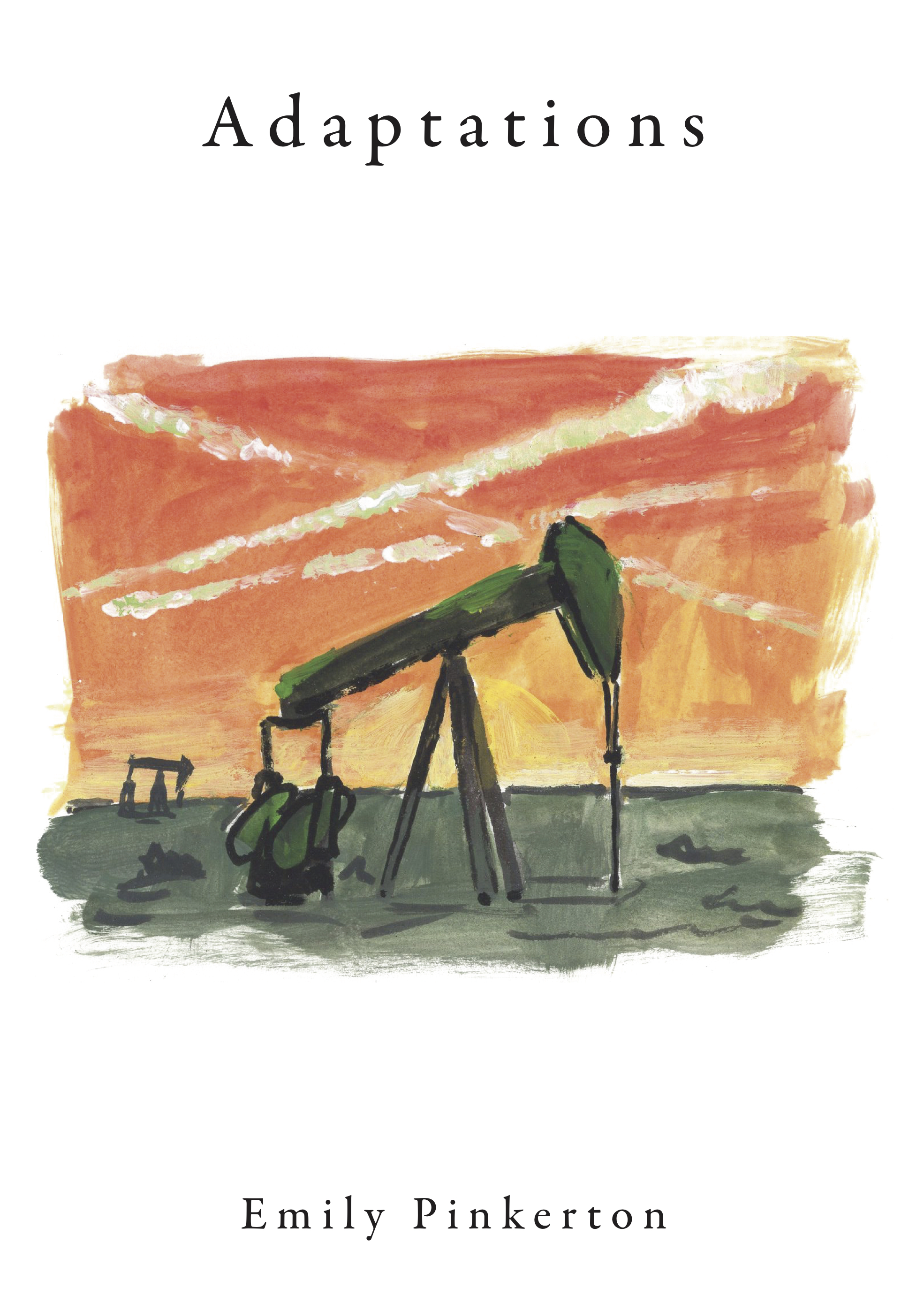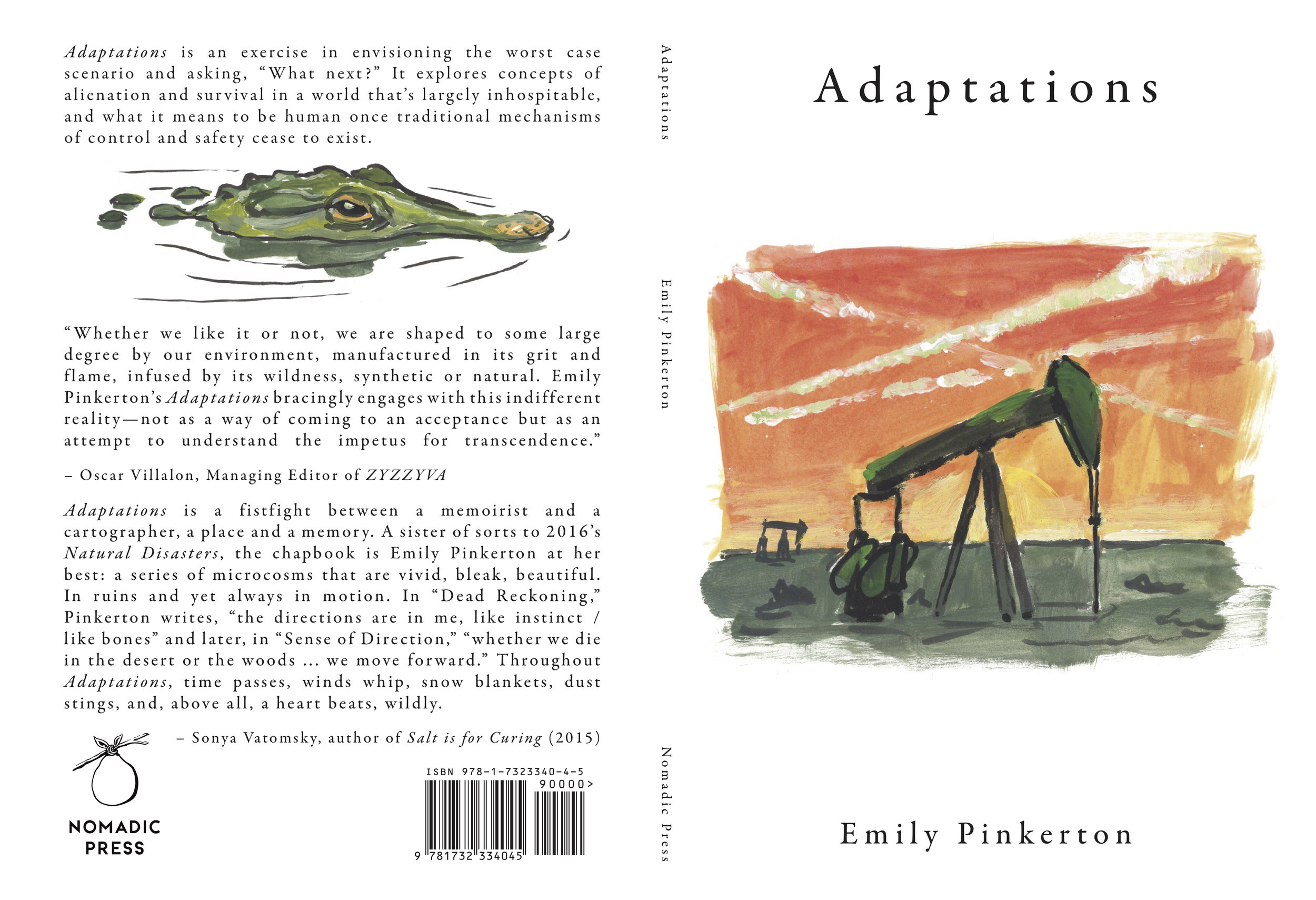 Adaptations by Emily Pinkerton
Adaptations is an exercise in envisioning the worst case scenario and asking, "What next?" It explores concepts of alienation and survival in a world that's largely inhospitable, and what it means to be human once traditional mechanisms of control and safety cease to exist.
Independent bookstores and libraries can order from our distributor, Small Press Distribution, here
Praise for Adaptations:
"Whether we like it or not, we are shaped to some large degree by our environment, manufactured in its grit and flame, infused by its wildness, synthetic or natural. Emily Pinkerton's Adaptations bracingly engages with this indifferent reality—not as a way of coming to an acceptance but as an attempt to understand the impetus for transcendence."
– Oscar Villalon, Managing Editor of ZYZZYVA
Adaptations is a fistfight between a memoirist and a cartographer, a place and a memory. A sister of sorts to 2016's Natural Disasters, the chapbook is Emily Pinkerton at her best: a series of microcosms that are vivid, bleak, beautiful. In ruins and yet always in motion. In "Dead Reckoning," Pinkerton writes, "the directions are in me, like instinct / like bones" and later, in "Sense of Direction," "whether we die in the desert or the woods ... we move forward." Throughout Adaptations, time passes, winds whip, snow blankets, dust stings, and, above all, a heart beats, wildly.
– Sonya Vatomsky, author of Salt is for Curing (2015)
Publication Details
All of our books are printed locally in Oakland, CA. We strongly believe in supporting local publishers and local printers.
September 2018 • 5 x 7 • 32 pp. • Trade Paper
ISBN: 978-1-7323340-4-5
Cover art by Arthur Johnstone
Interior and cover design by J. K. Fowler